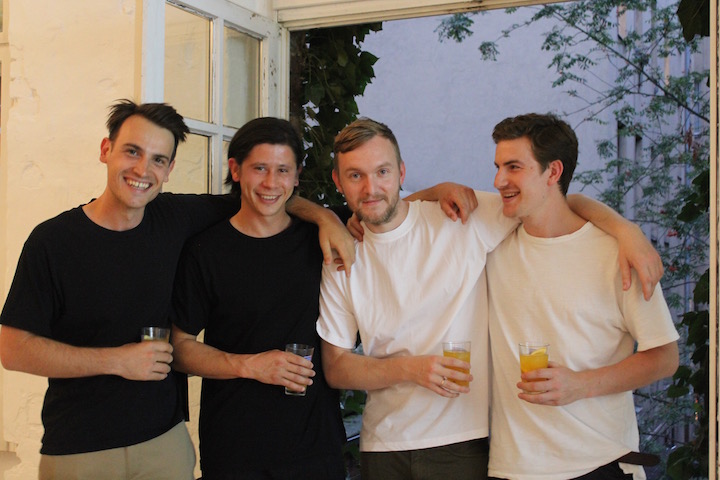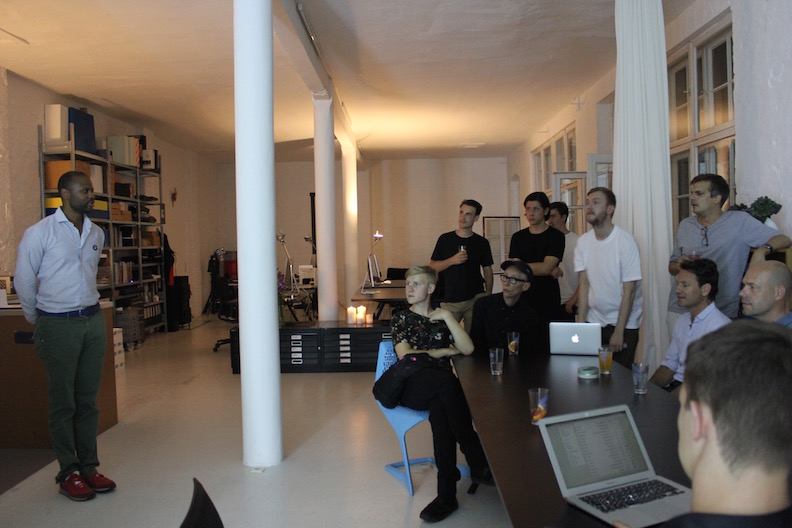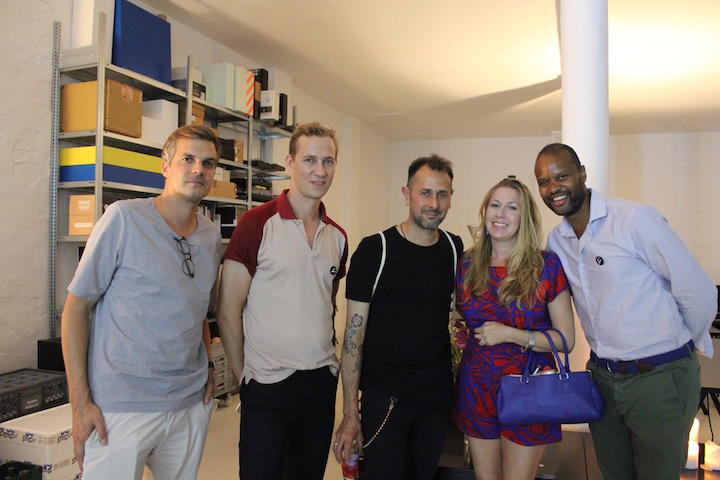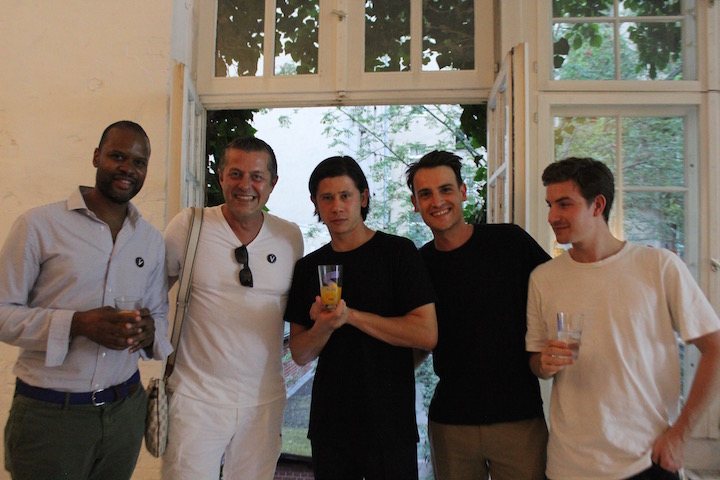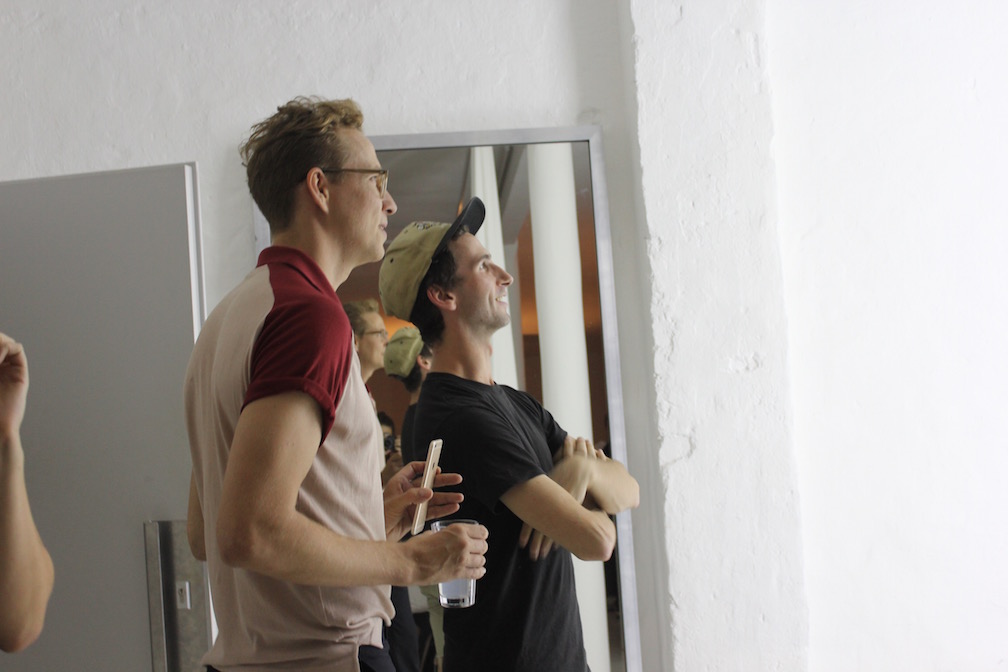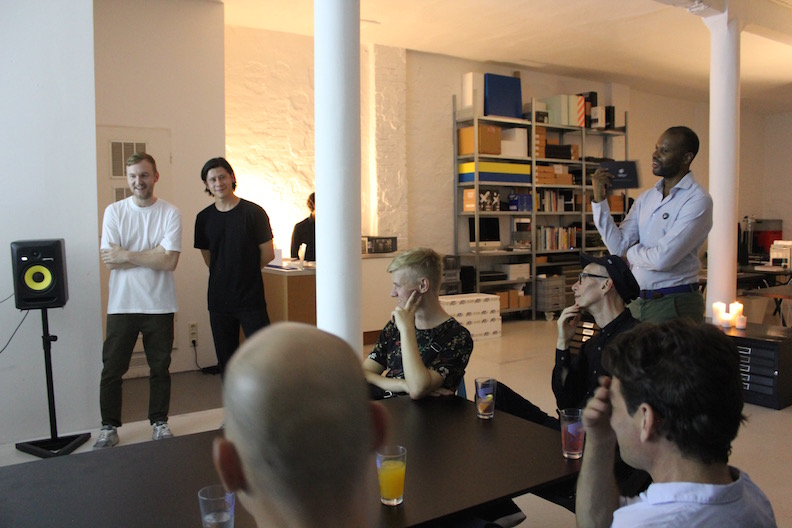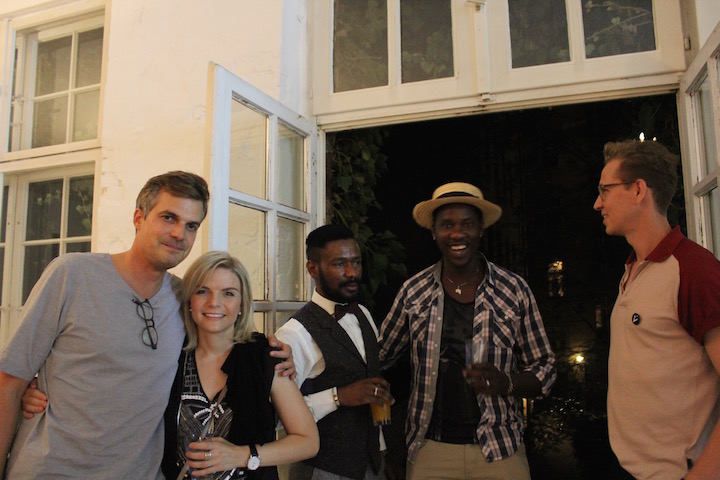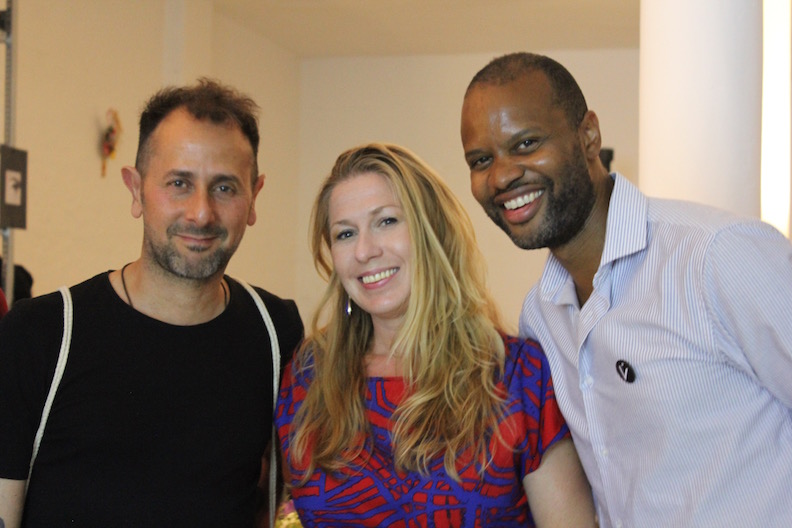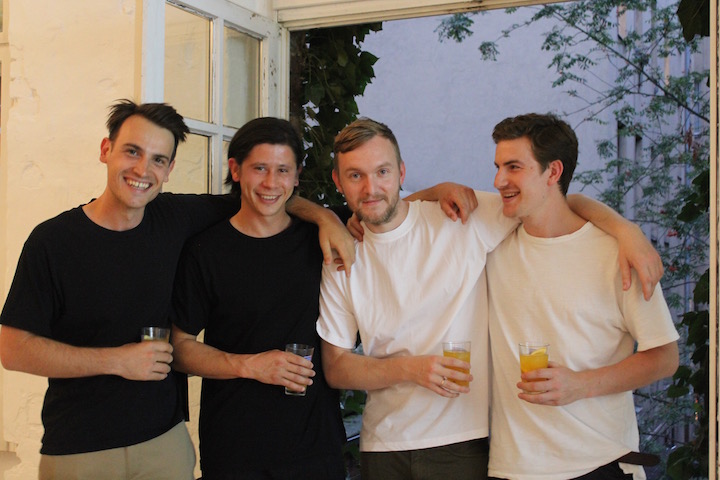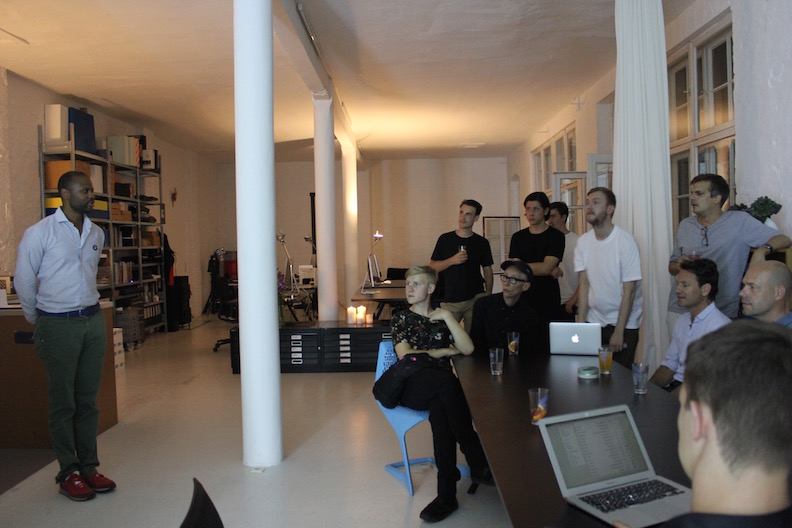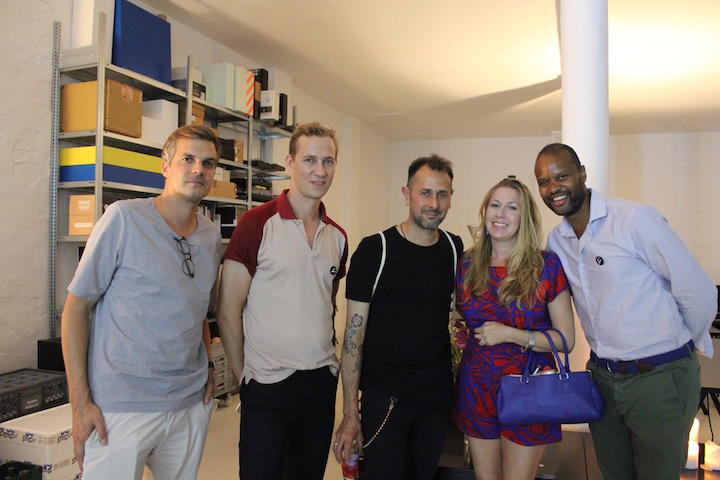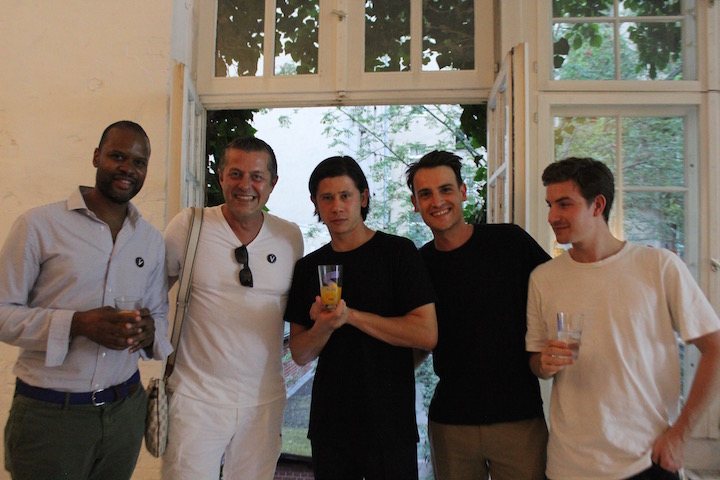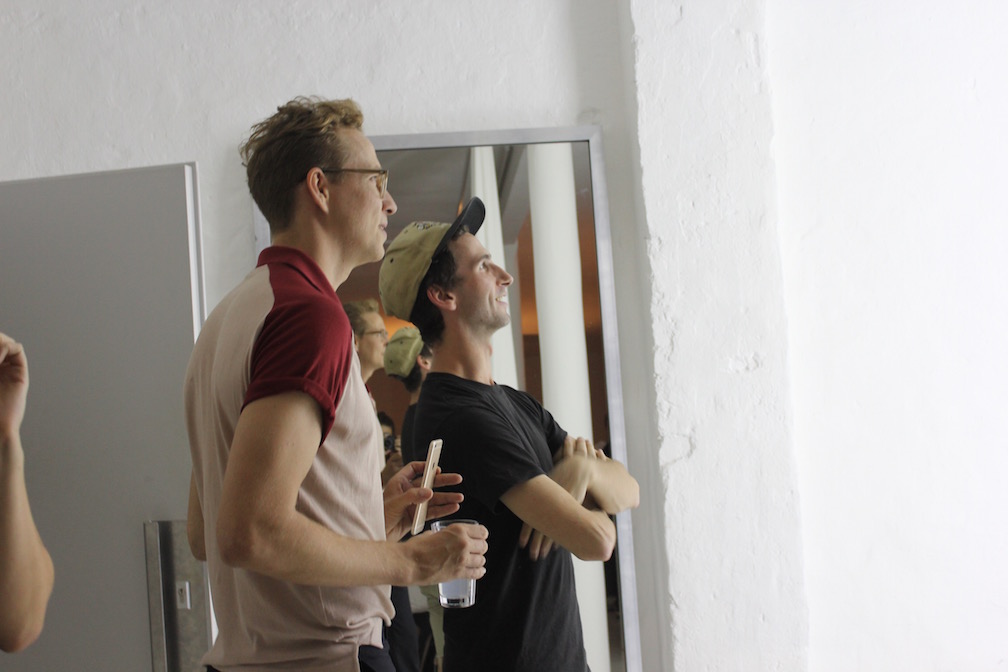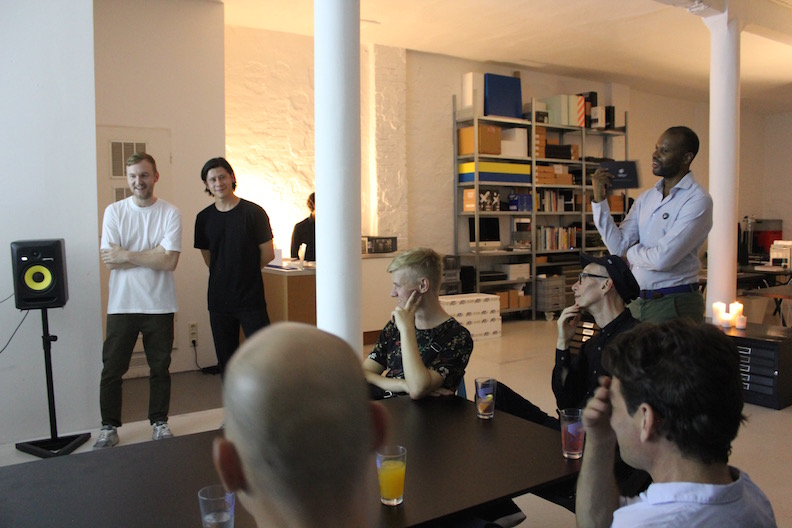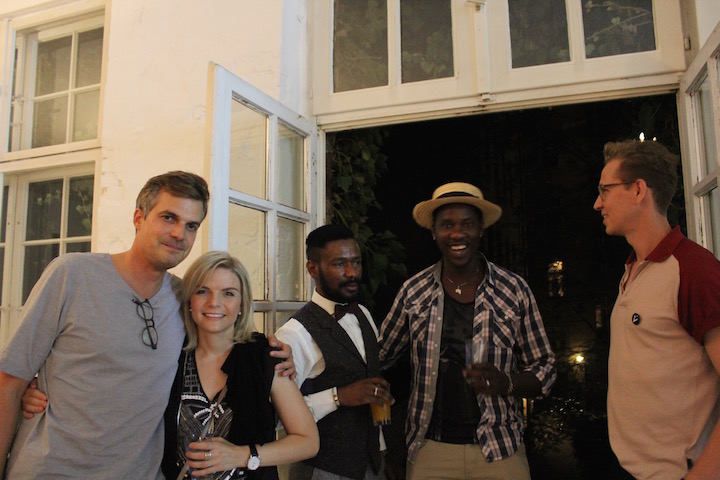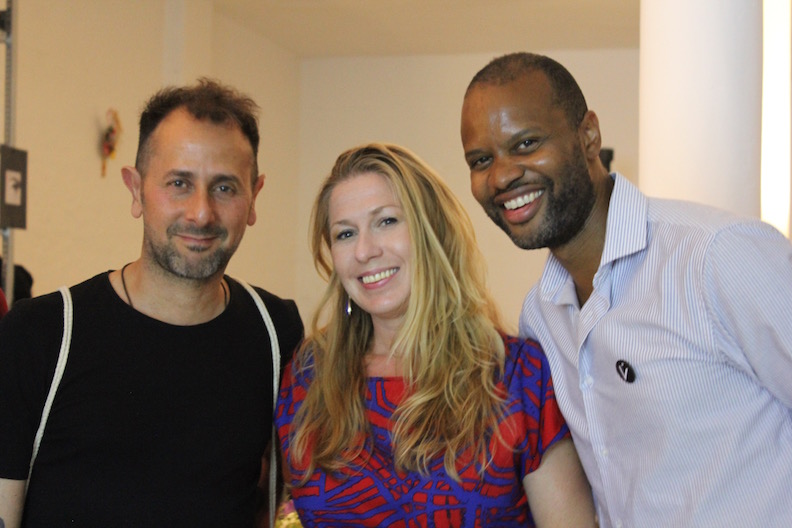 Cutting-edge creative studio Haw-lin Services hosted Valise Society members and guests for an aperitivo on the night of September 13th, 2016 at their Kreuzberg studio. Co-founders and co-directors Jacob Klein and Nathan Cowen showcased a stunning and comprehensive slide reel of their work, highlighting a range from full ZEITmagazin spreads to techno legend Richie Hawtin's latest album artwork. After a back-and-forth discussion on their process, Jacob and Nathan generously allowed guests to linger in their impeccably chic workspace and nurse Absolut vodka with engaging company.
Q&A with Haw-lin
How has working in Berlin pushed you to new design perspectives relative to your U.S. work?
Berlin provides a certain flexibility. In the end, it's difficult to beat the cost of living or the seemingly relaxed pace of this city. Berlin seems more unique in comparison to New York, London, or Paris in the sense that the international network offers more tangible possibilities directly due to the affordability and transient nature of the city. There is no major industry to really support the creatives of the city therefore you also cannot rely on Berlin based clients. So it helps to have a few U.S. clients as well.
What motivates you to stay hungry and at the forefront of design innovation?
We're always eager to learn. We learn by doing. In a way that means we are never happy and are always trying to improve upon our previous works. Once one project is finished we try to learn from any mistakes and quickly begin to look forward.
What are the challenges of further developing a design agency at your current state?
To grow or not to grow. As soon as your agency expands too quickly, you can loose a sense of control, consistency and quality. We are not against growth, but it should be an organic, smooth process built off of confident and reliable steps.
Is there a specific moment or project with which you felt you had "made it" as a design studio?
Working with Richie Hawtin was a surprising and fulfilling moment of our careers in many ways. He was amazing to work with and was very humbly aware of his lineage and how he wanted to further develop. It was interesting to work with and get to know an artist we had followed and basically idolised since our childhood.
Is there a part of your creative process which you feel sets you apart from other studios?
Perhaps this has something to do with the differences between us as individuals. We have very different backgrounds, come from very different countries, cities, languages, etc etc. However, we both grew up in the 90s and shared similar influences albeit from different sources. We also partake in healthy fights or "discussions" and rely on the golden rule of always needing to agree before signing off on a project.
Photography credit: Haley Harrington