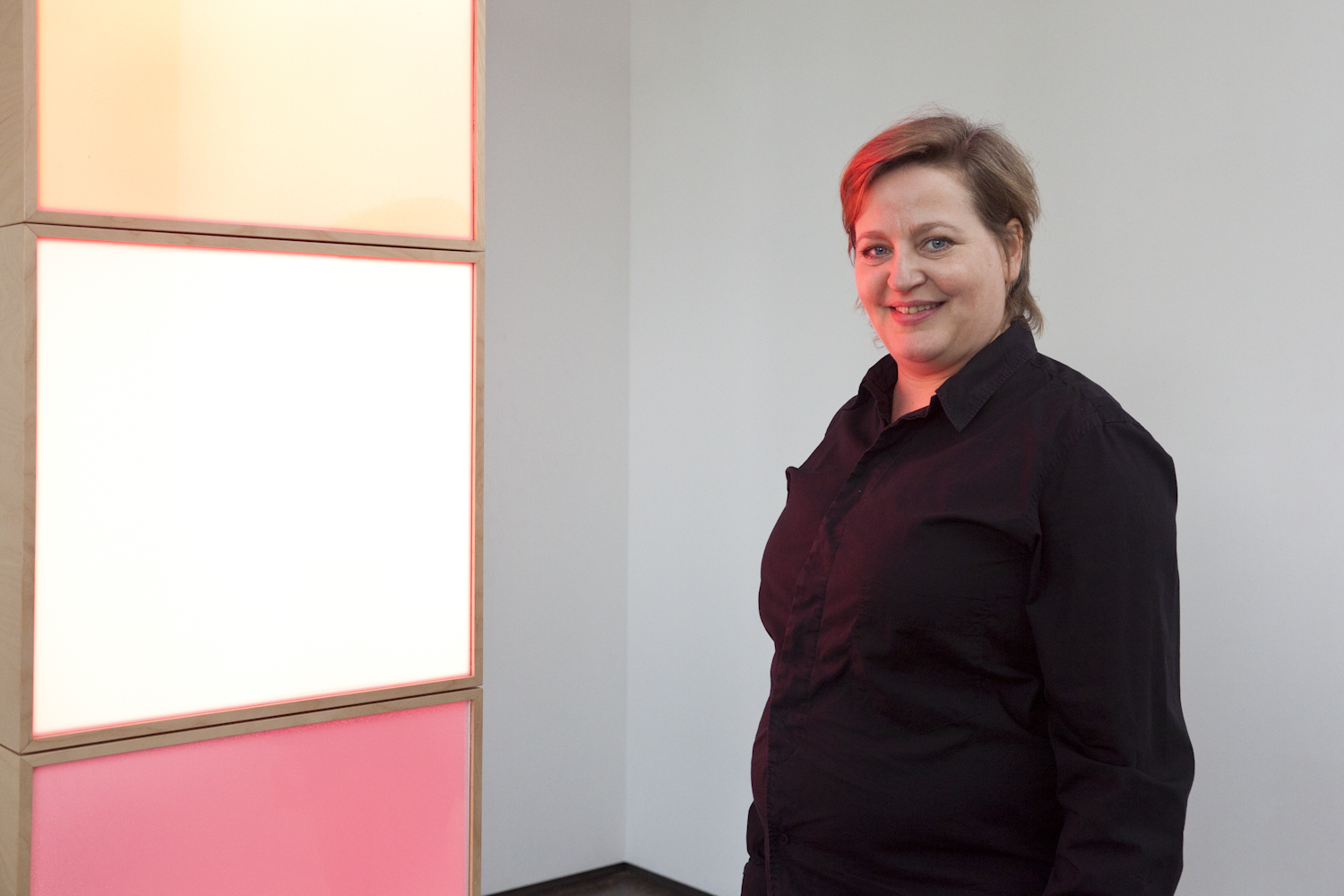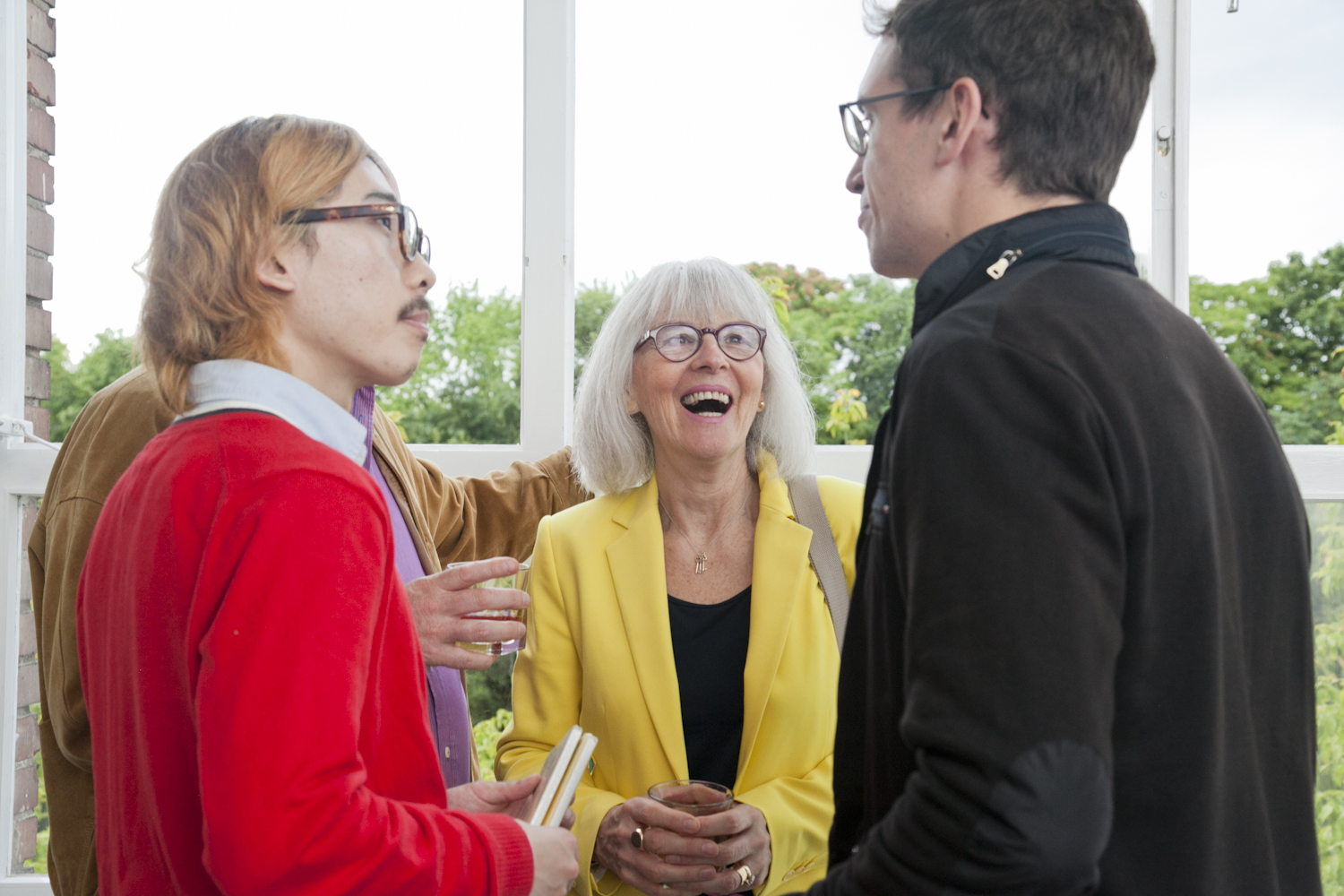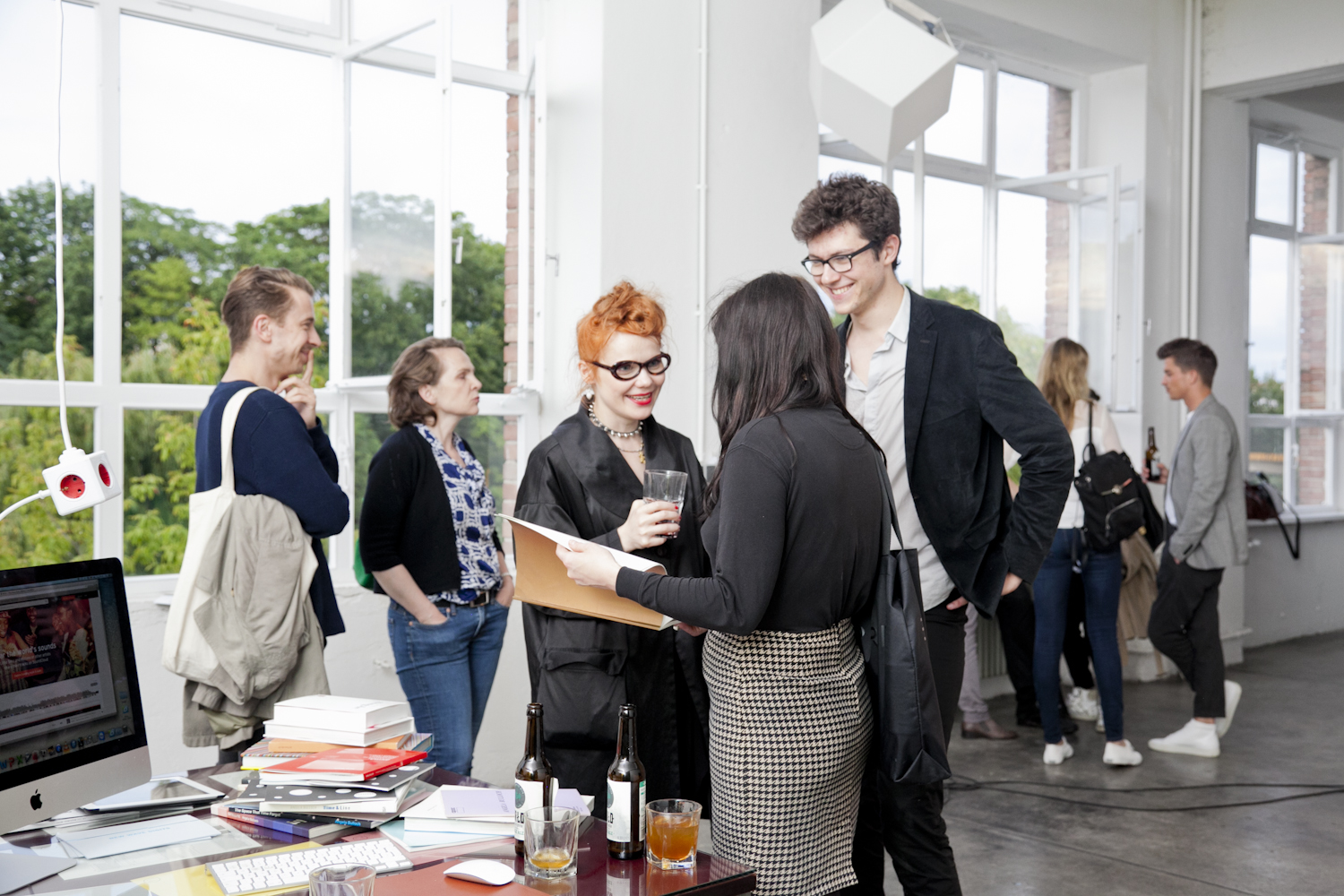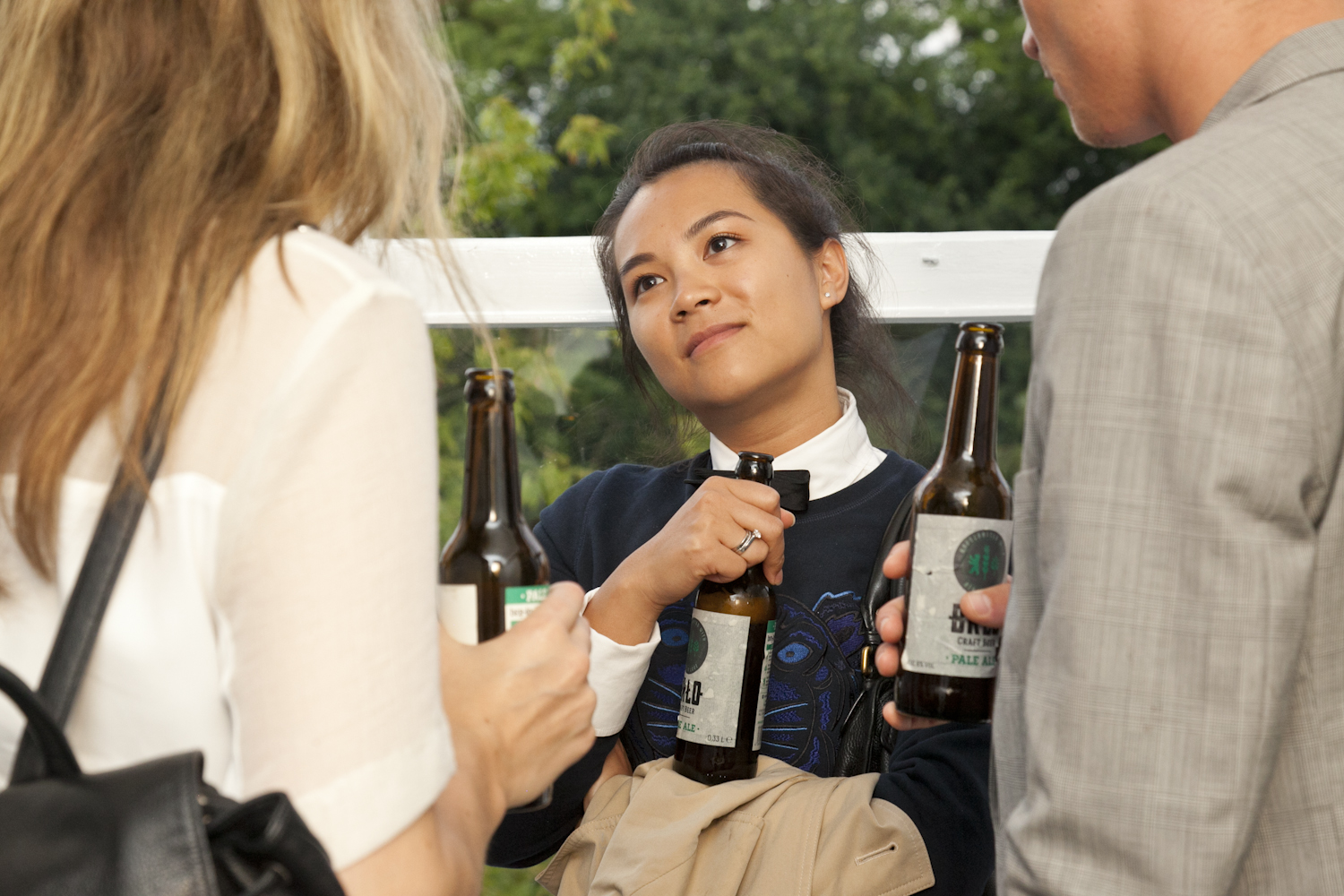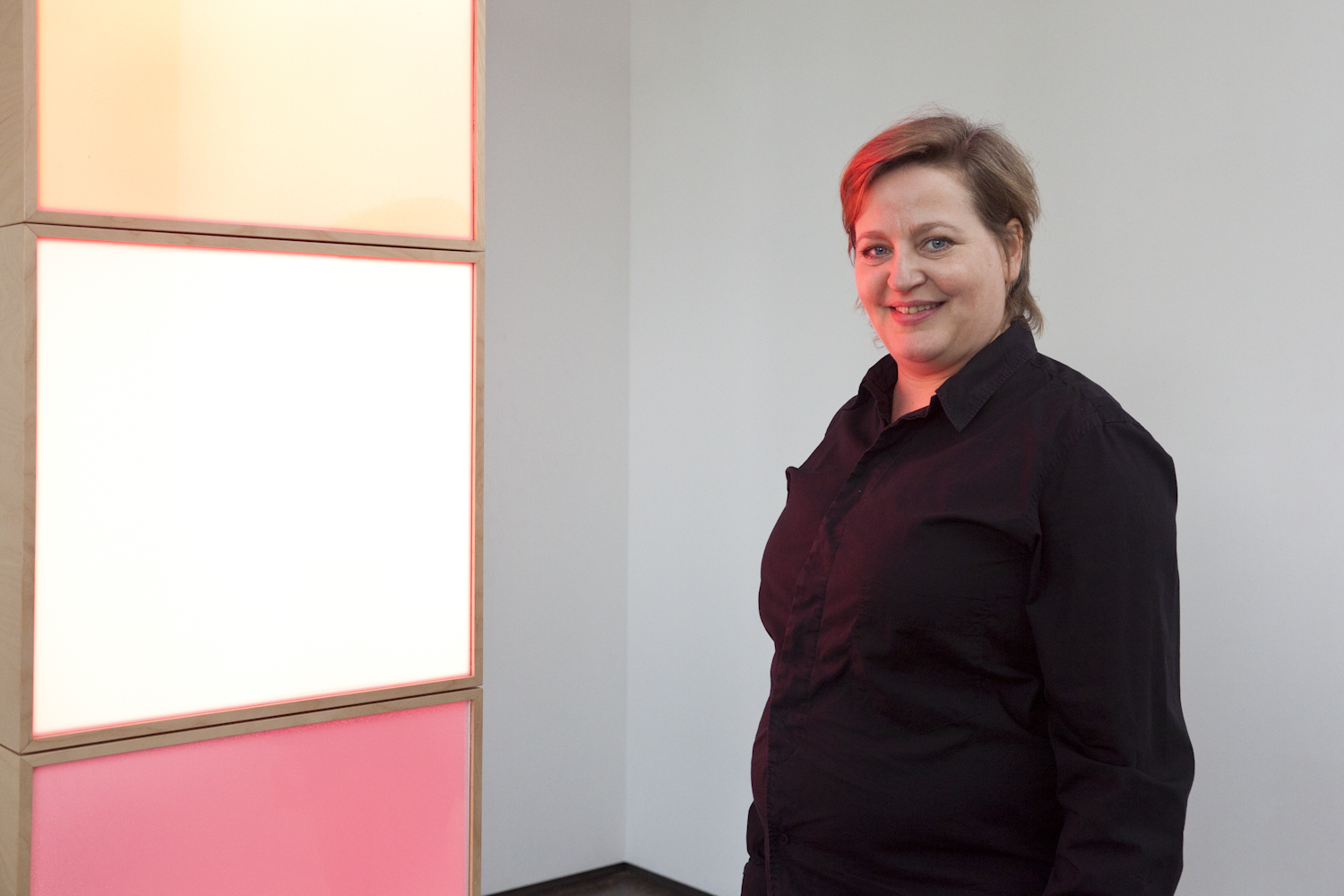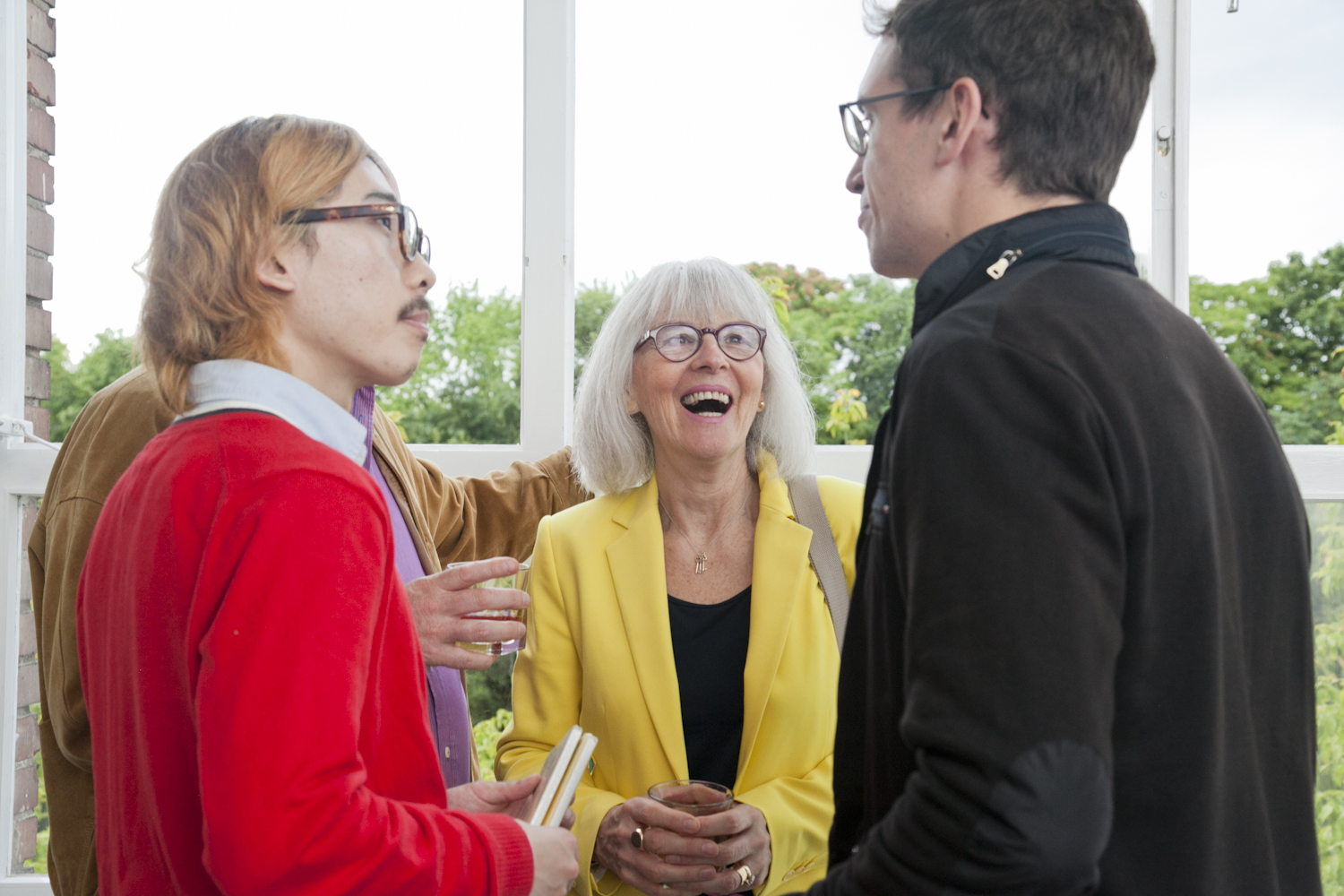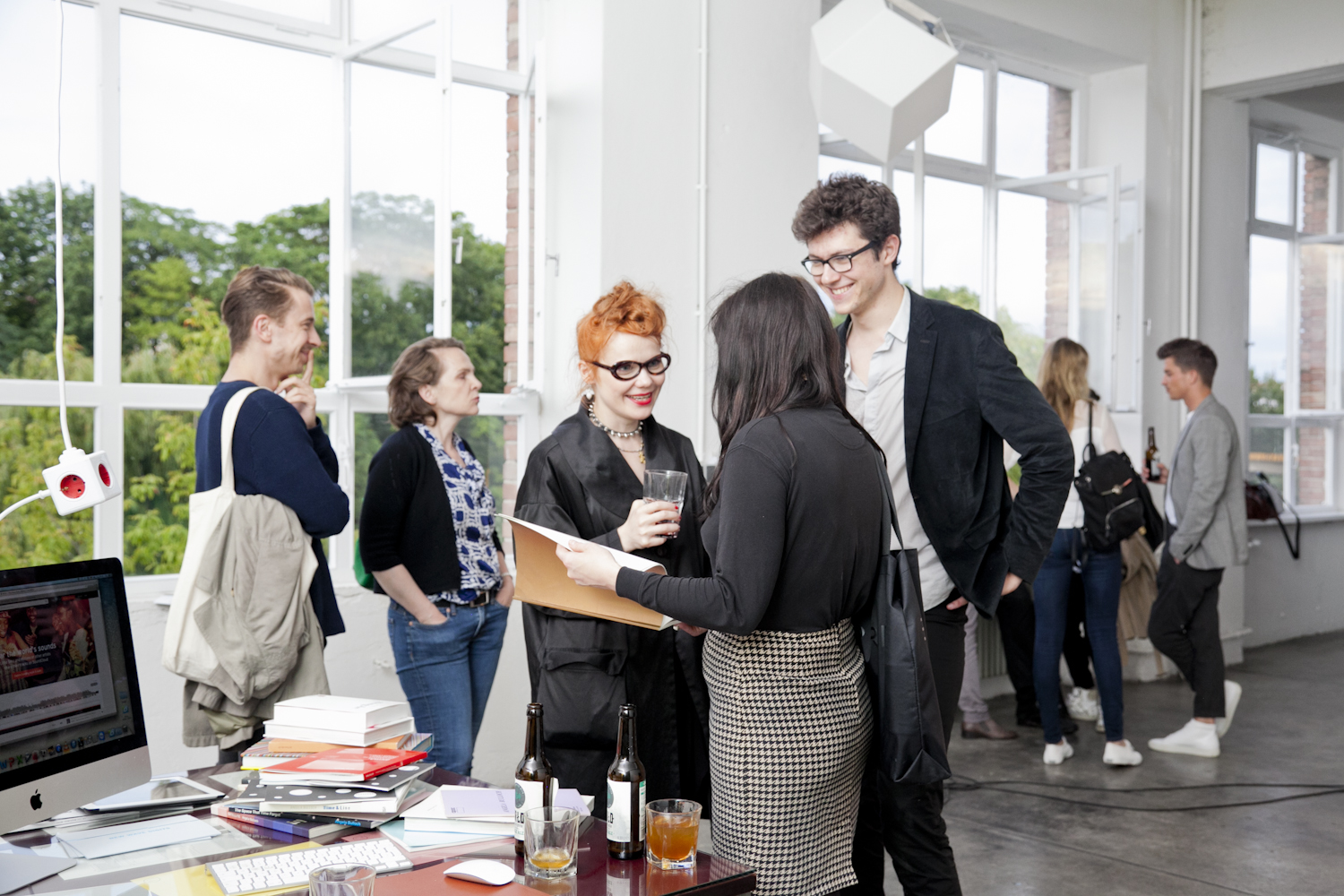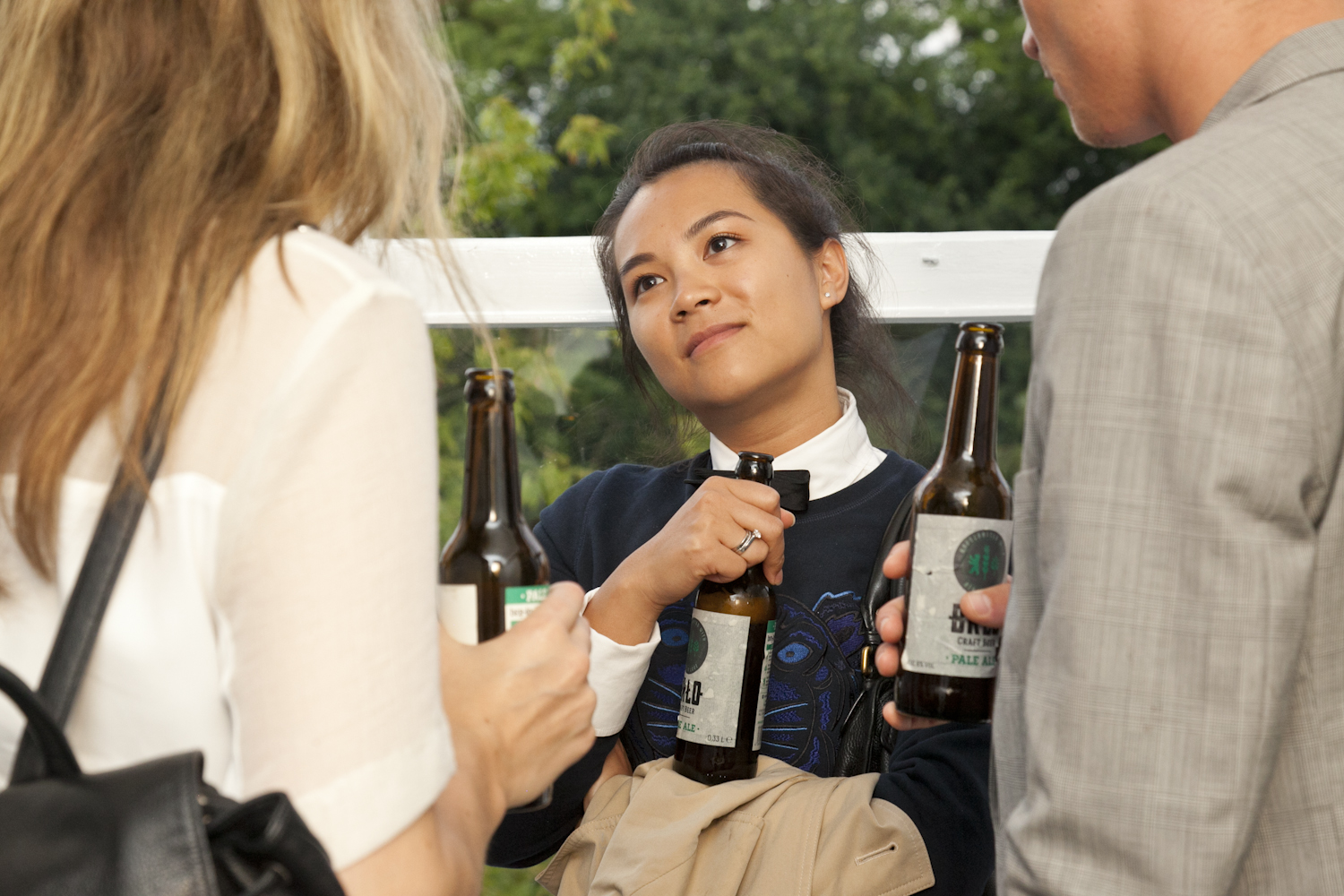 Angela Bulloch is a Canadian-born Berlin based artist whose work spans many forms, but they all manifest her interest in systems, patterns and rules, and the creative territory between mathematics and aesthetics. Her work has crystallized into a number of distinct but related strands; Bulloch's 'pixel boxes' have become her most familiar component. One of the fundamental themes of Bulloch's practice is the integration of the human subject with technology.
Fresh from exhibitions at both the Simon Lee gallery in London and Mary Boone in New York, Angela welcomed Valise Society members & friends for a first-hand discovery of her works on July 14, 2015 in her stunning Berlin atelier.
Q&A with Angela Bulloch
Describe the spirit of your work with 3 adjectives.
Geometric, Digital, Animated.
What's the most challenging part of your job?
Bringing those glimpses of the future, into this world.
Most celebrated achievement?
The Pixel_Box.
What projects or collaborations do you have in the pipeline at the moment?
A Mentoring Program, a large exhibition in Sharjah and many others.
How often are you on the road & what inspirations have you gained through your most recent travels?
I'm too much on the road, but inspiration often comes from where you least expect it to, so traveling does bring unexpected things to the table.
If you can narrow it to just one, what's the quintessential and most important lesson that your career has taught you thus far?
Stick to what and or who you believe in.
In terms of reading material, what's in your travel bag or your nightstand?
I'm reading a wonderful new book written by a friend of mine, Mari Shaw about the artist Thomas Chimes.
I'm also reading a lot about bacteria….which is a deeply fascinating subject to my mind at the moment.
Photographer credit: Galya Feierman